Charlotte Howard is an award-winning transformational lifestyle coach, best selling author, and book publishing expert who personally published over 40 best selling books in 13 different languages. From her experience she has created proven programs that will empower and inspire you to transform your life. She has been called by the Information Marketing Journal a "Information Marketing Genius " and featured in over 100 media outlets and publications.
As a Visionary of The Hair Stylist Riches Movement and Success In Beauty Movement, her Beauty Boss Secrets has helped thousands of beauty industry experts, entrepreneurs and women achieve their heartfelt goals and dreams. In her free time she travels and explores beautiful vacation destinations with her family. She also loves teaching, reading, writing, taking brisk walks on the beach, listening to music, dancing and watching movies. Get FREE Resources at www.iamcharlottehoward.com
Get your copy of Charlotte's latest #1 International Best Selling Book on AMAZON below. Her books can be found everywhere books are sold.






CLICK HERE TO WORK WITH CHARLOTTE

CLICK HERE TO HIRE CHARLOTTE TO SPEAK AT YOUR NEXT EVENT

CLICK HERE TO DOWNLOAD CHARLOTTE'S ONE SHEET

CLICK HERE TO DOWNLOAD CHARLOTTE'S MEDIA KIT COMING SOON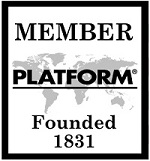 Charlotte Howard Beauty Transformational Life Coach, Author, Publisher and Speaker is a member
of PLATFORM®


Charlotte Howard Beauty Transformational Life Coach, Author, Publisher and Speaker
is listed at
ExpertClick.com

View News Releases
from Charlotte Howard Beauty Transformational Life Coach, Author, Publisher and Speaker at
NewsReleaseWire.com